At LumApps, Sales aren't the only ones who travel! our Product Team travels too! In mid-February 2018, two of our newest recruits in the front-end engineering team travelled to Amsterdam to attend the Frontend Love conference.
Why did we attend?
At LumApps, we believe in giving each person opportunities for professional growth, no matter their trade. We pride ourselves on hiring the best talent in engineering so we can make the best product. It only makes sense, then, to keep our developers on their toes!
Marc-Olivier (Marco) Castagnetti and Grégory Cat joined LumApps in Q3 of 2017, bringing their talent to the front-end team. They fast became friends and showed clear motivation to keep learning, so LumApps sent them to Amsterdam with a mission: gather information on front-end frameworks, to feed future iterations of our platform.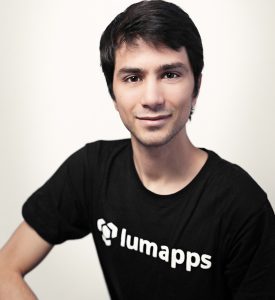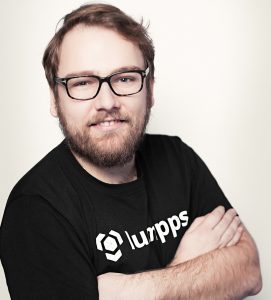 What is Frontend Love?
Frontend Developer Love Conference is a two-day event with over 20 speakers, dealing specifically in Javascript/Front-end case studies. The first day covers all new technologies while the second focused on Vue.js – the largest conference in the world for this community! Frontend Love Amsterdam is also a great opportunity to meet and learn from Google Developer Experts and Vuejs Core Contributors.
This conference took place over two days, February 15-16, 2018 at the Theater Amsterdam, a fancy venue with comfortable cinema chairs! 
Main topics
On the first day, our Grégory and Marco attended some conferences on current popular framework technologies like Angular, Vuejs, Reactjs and Polymer. The talks focused on topics such as new framework trends and tools, going into how some of these features work.
At the end of the first day, our LumApps buddies went to an after-work and were able to network with some of the speakers: a perfect opportunity to chat with experts, pick their brains and dig deeper into the various topics seen during the day.
On their second day, our LumApps front-end developers focused on the VueJs ecosystem. These conferences covered topics such as: how to migrate Angular to VueJs, how to create a native app with VueJs, and a few talks on tools and libraries used with VueJs.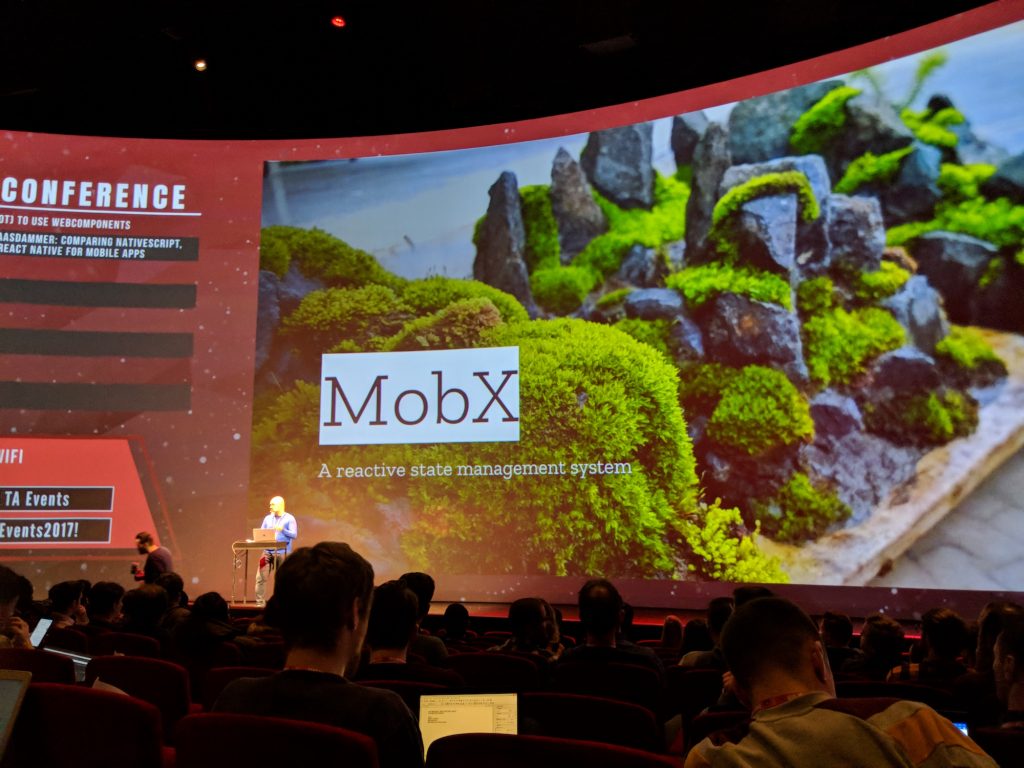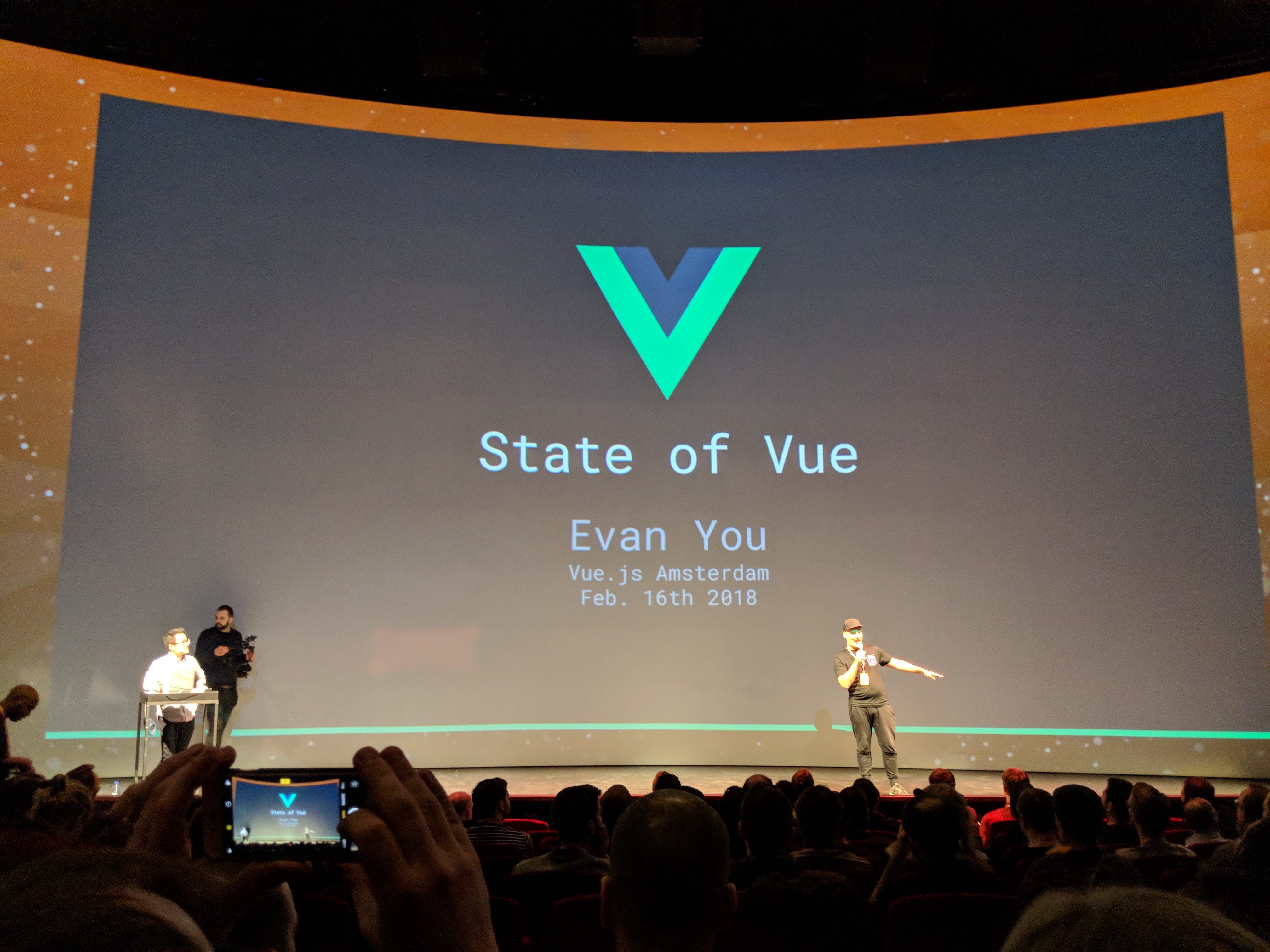 ---
Stay tuned for some more trips from the LumApps Product Team…