To add some spice and fun to our events during the Google Cloud Summit '17 tour, we've started drone raffles so visitors to our booth can enter to win a drone!
How it works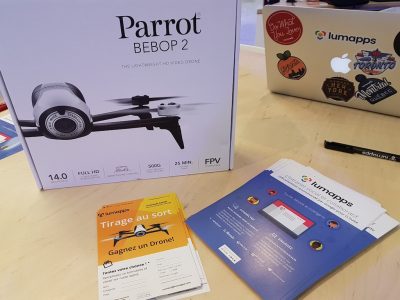 During our biggest Google events we organize a drone raffle, offering our visitors an opportunity to win a drone. We usually pick a Parrot Bebop 2 (a 500 $/€ value! French tech represent) – or mini drones from other brands like DJI. A compact and lightweight video drone, it's the perfect geeky toy. The Bebop does more than fly around, it also takes great HD images from up high!
During an event, all visitors to our booth can fill out a flyer with their information (name, company, contact info, etc). All flyers are folded up and deposited in a large, clear bowl.
At the end of the day, we leave it up to chance to draw the lucky winner! If the winner is still present at the event, they can walk home with their new present! If they aren't, we contact them post-event with the good news and send them the drone through post in a tracked parcel.
Previous & upcoming raffles
Our first raffle took place during Google Cloud Summit in Seattle, September 13 2017.
Then we continued the experiment during our JAPAC tour, in Sydney, Kuala Lumpur and Singapore, over two weeks of events.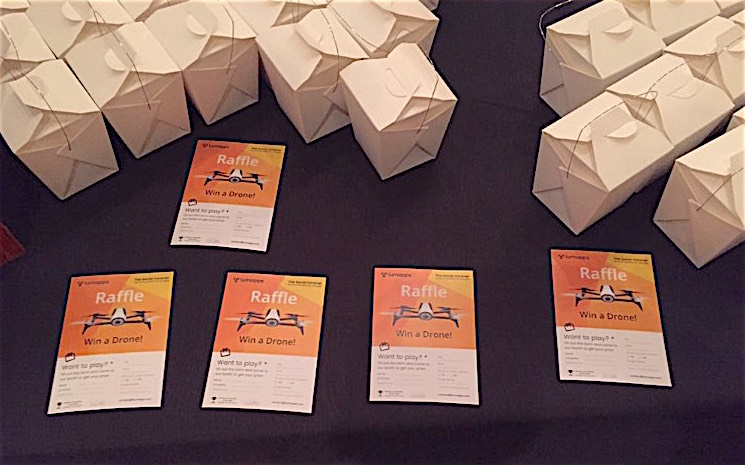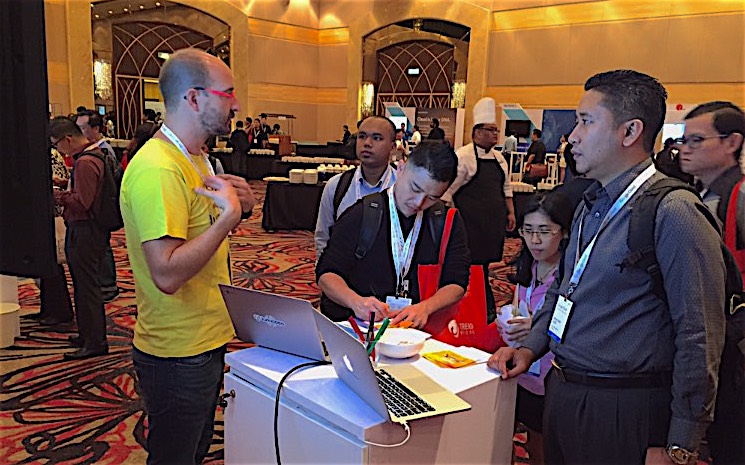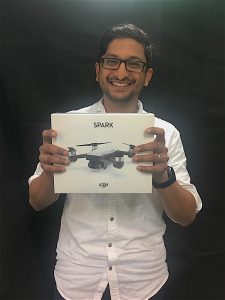 Here's our winner from Sydney, Terunesh Rao, smiling with his new DJI Spark drone!
We continued with a raffle at the Google Cloud Summit in Chicago on September 27, and at the Paris Google Cloud Summit on October 19. Our Parisian raffle was a huge success, bringing many visitors to our booth and with many participants from all professions and companies!
With our events for Q4 wrapping up, we only have a few raffles left. So if you're in the area, don't forget to register for Sao Paulo on November 8 or Munich on December 6. We'll be expecting you!